Pencil-pointed Wooden stakes
Our pencil-pointed stakes come in a variety of sizes and lengths depending on what you need from them.  The pencil-pointed wooden stakes are generally used for construction, erosion control, and agriculture.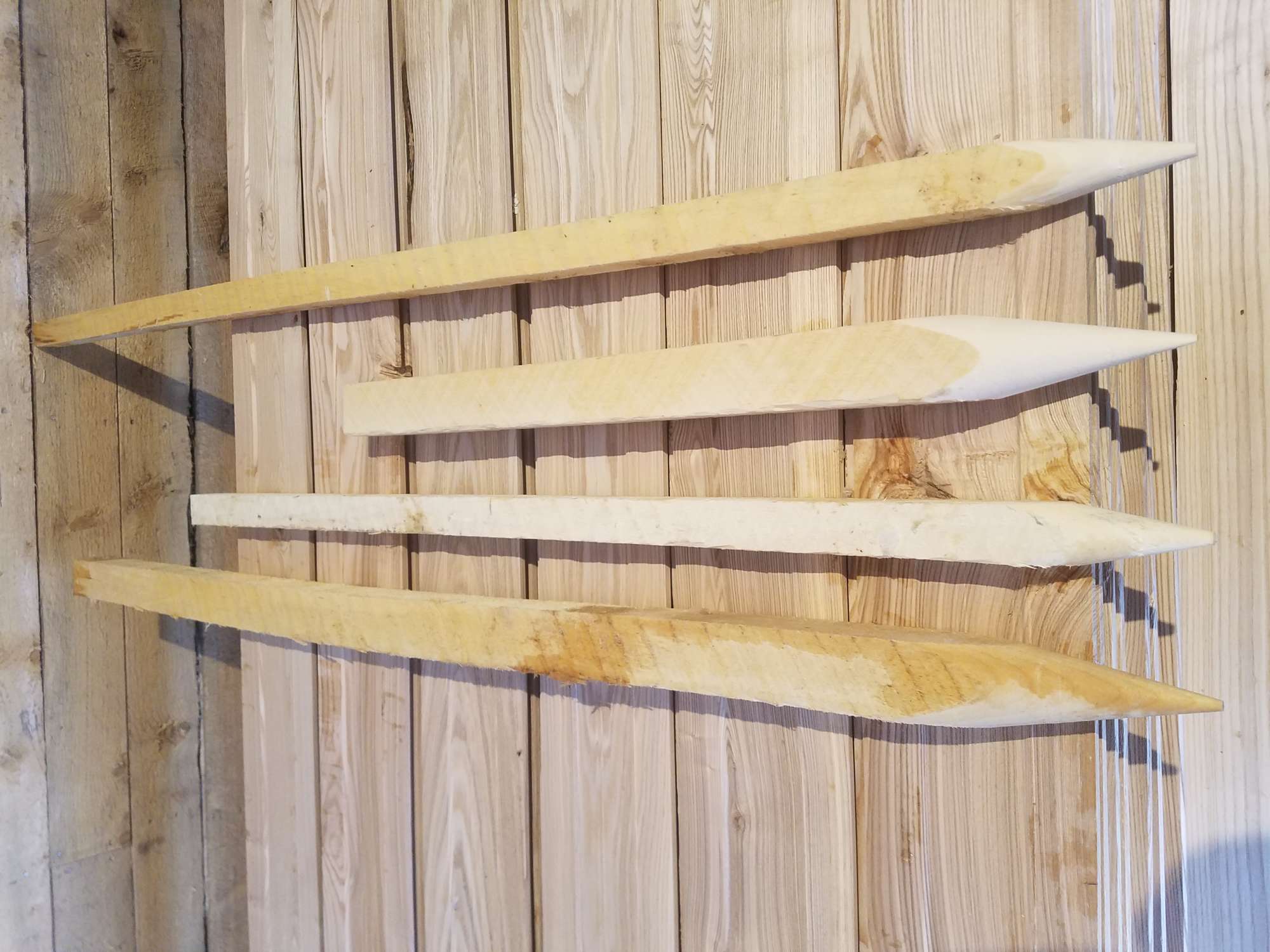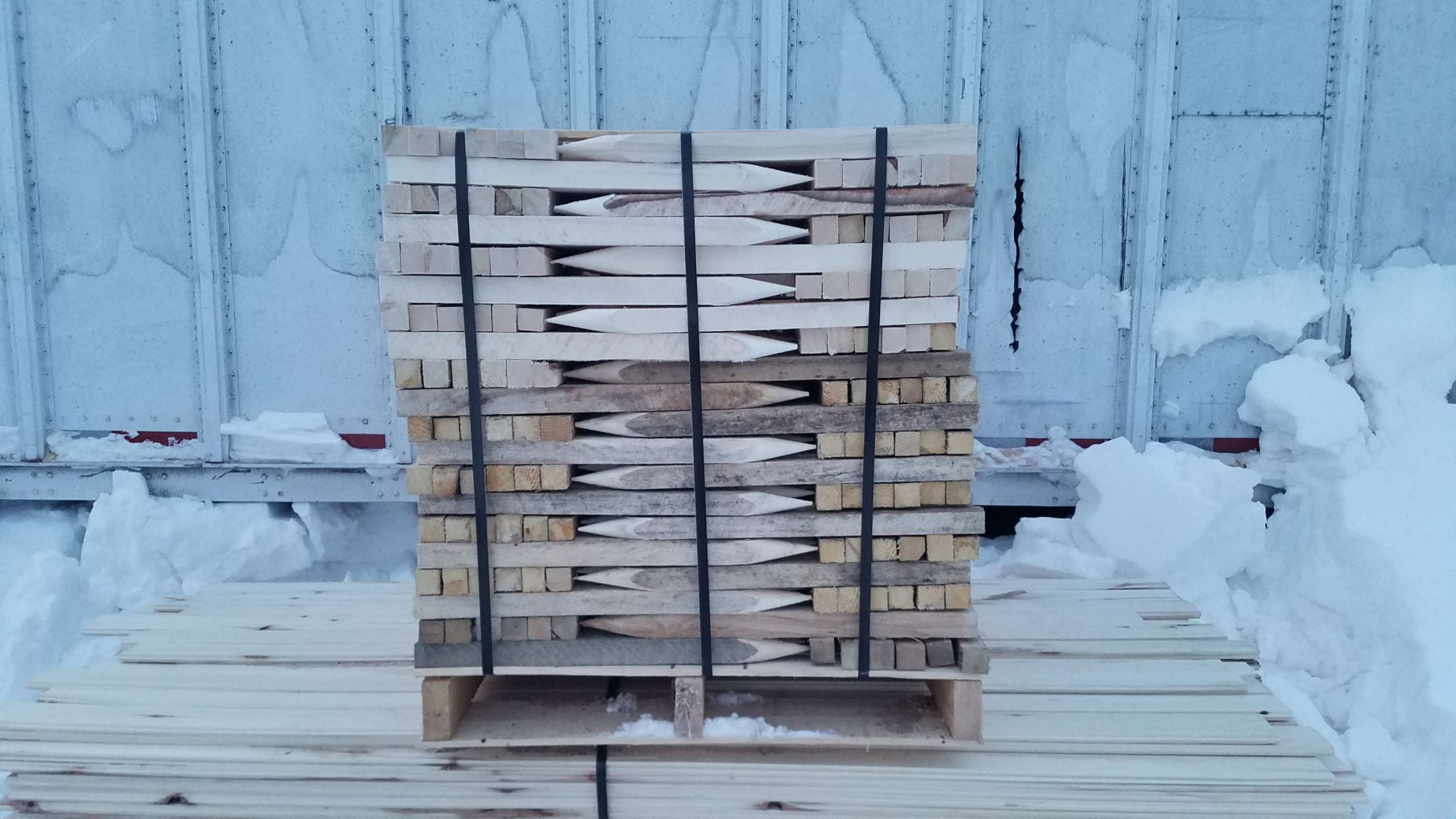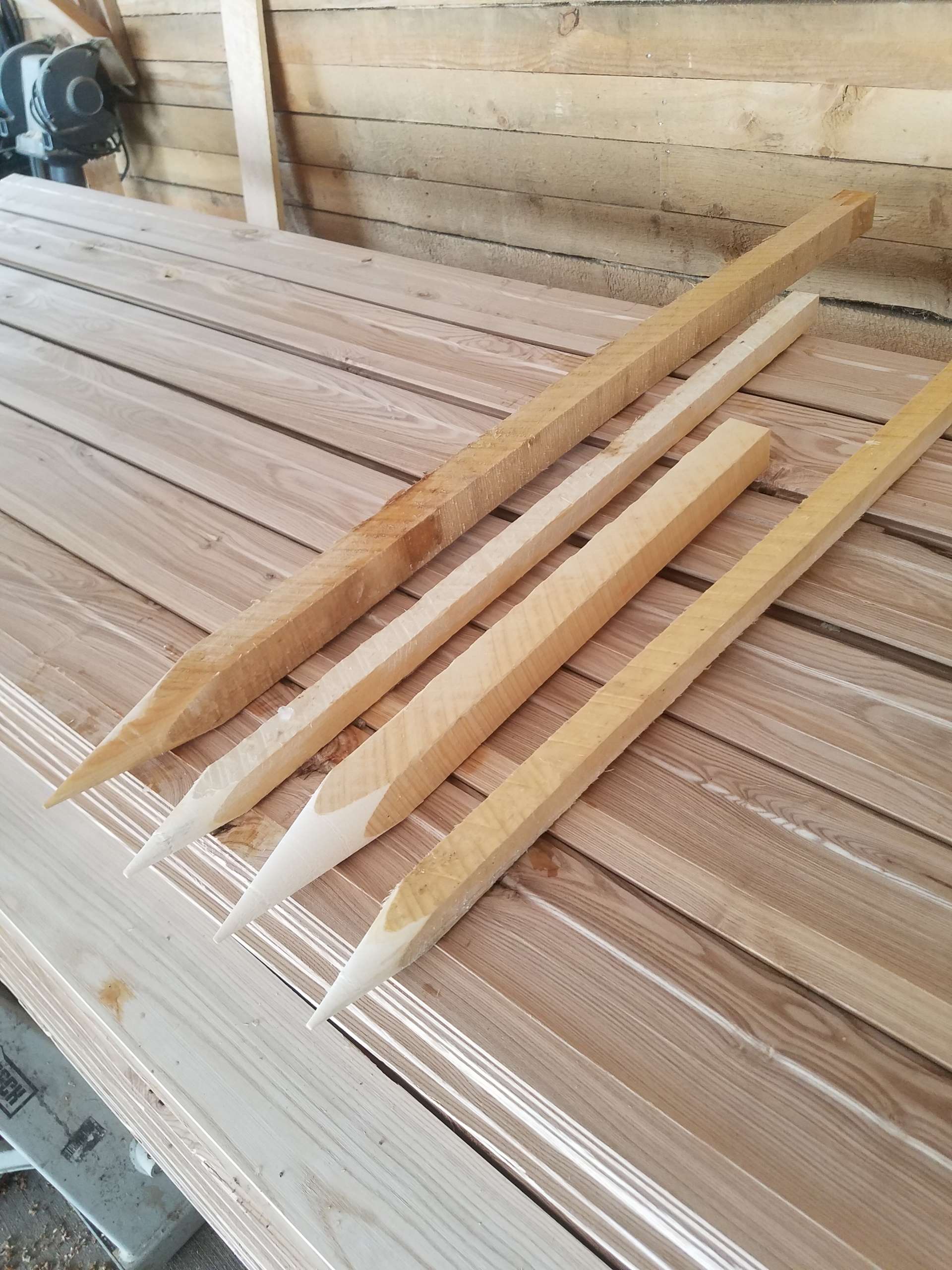 Sizes
Stakes can range from a nominal 1 x 1 (actual size 1 1/8″ x 1 1/8″) to nominal 2 x 2 (actual 1 3/4″ x 1 3/4″) to an actual 2 x 2.  Lengths can be anywhere from 12″ to 8′.

 
Hardwood or Softwood?
Our stakes are made primarily from hardwoods (aspen, birch, ash) but can also be made from softwood (pine or spruce) if you want.
Pricing
Email us or call us for a current price list.  Price breaks are given when for full pallets, full truckloads and multi-truckload orders.  There are 24 to 32 pallets per semi load (depending on the mixture of sizes)  Free job site delivery within 125 miles of Two Harbors on orders of 3 pallets or more. Sizes can be mixed to make a pallet quantity Call us at 218 834 5246 (office) or 218 349 6361 (cell) for more information or place an order.