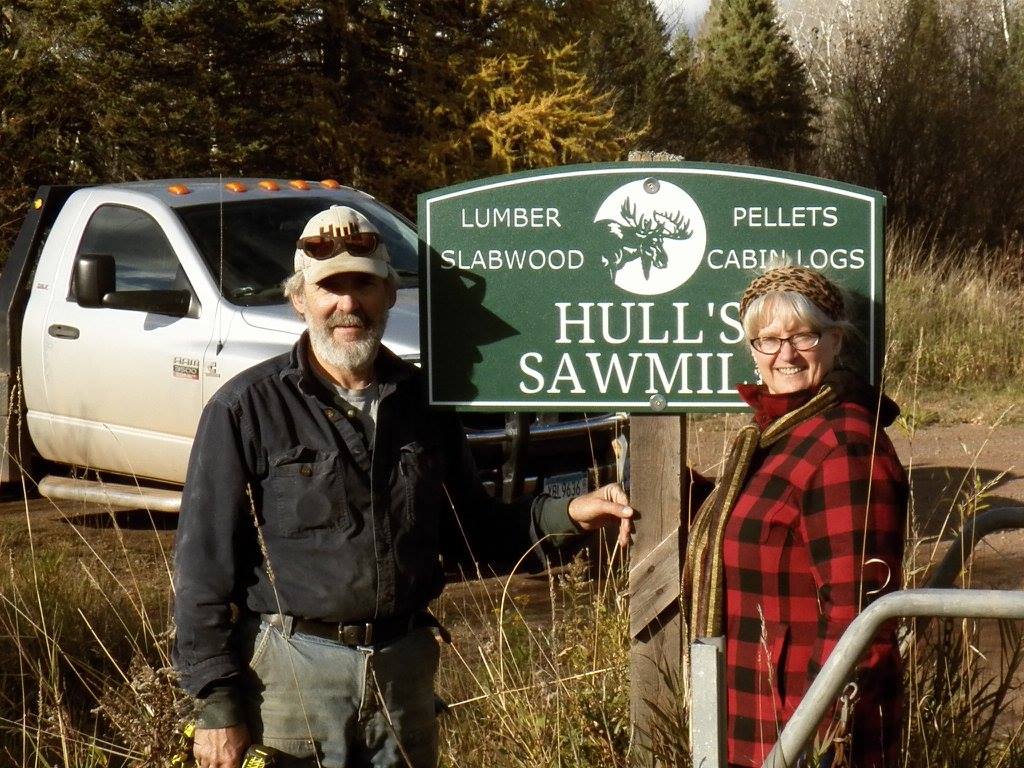 Hull's Sawmill has been family owned and operated since 1995.  We supply quality wood materials, including wood pellets, logs for log homes, blocking and dunnage material for industry, graded hardwoods for furniture and cabinetry, and custom materials to builders and homeowners.  We sell materials to our neighbors, friends, family members, and have even had orders go out to Japan.  Whether you are interested in 1 or 2 boards or truckloads, we can meet your needs.
Our equipment includes a high production circle saw, band resaw system, an edger, trim saws, pellet press, and a fuel wood processor.  Our mill work capacity includes a 7,500 board foot dry kiln, as well as multi-head and single head planers and moulders.
With Greg Hull, a sawer who has more than a million board feet in sawing experience, we can dependably and reliably produce quality wood products for any range of application.
Greg & Shele Hull, owners of Hull's Sawmill in Two Harbors, MN raised their 3 boys while running the sawmill and homeschooling at the same time. Employees have come and gone throughout the years as well as their 3 sons.  Their eldest son Joshua runs a logging company out of Duluth, MN. Benjamin, their middle son, moved to Alaska when he turned 18 and works at a goldmine in Fairbanks.   Sam, the youngest of the 3 boys is in the US Army where he is on active duty with the First Armored Division, 7th Cav.  As of February 2019 they have 8 grandkids ranging from 16 to a newborn.